Setting description
 

| | |
| --- | --- |
| ID | 00063 |
| Name | Format Columns With Conditional Format |
| Available values | |
| Default value |  Yes |
| Description | If yes, then a task is automatically colored in the project plan - depending on the task type. |
| Prerequisite |   |
YES
If you enter a start date and a duration / end date, then the task is automatically colored in the project plan - depending on the task type.
Because of all the conditional formatting rules this takes some calculations - especially huge project plans could be slow.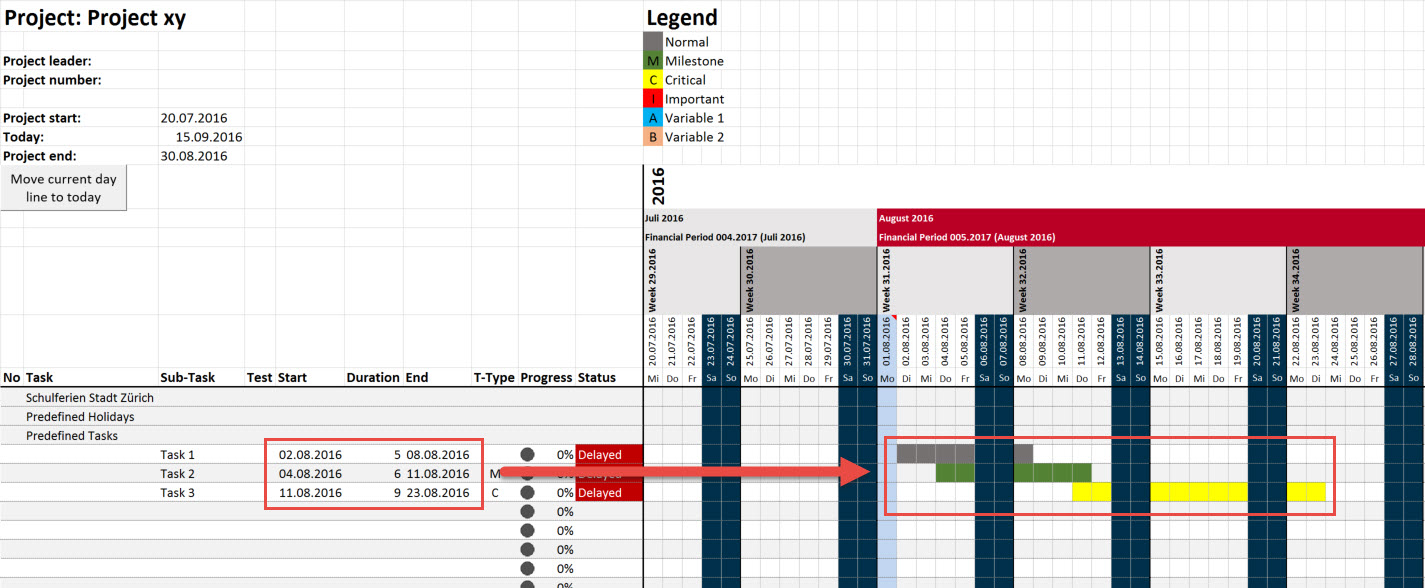 NO
No conditional formatting are inserted in the project plan - so the tasks will not be colored.